Welcome to camping Monlôo! The beach in the foothills of col du Tourmalet! Facing the Pic du Midi! Book today for your dream vacation in the Pyrenees!
What's your camping style?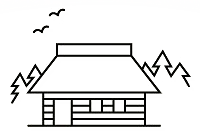 "Peace, Quiet and Comfort"
Our holiday rentals are made up of freshly renovated chalets and mobil'homes designed for friends and families looking for plenty of space and comfort right at the center of all the action.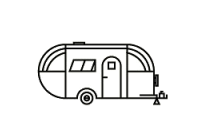 RVs are welcome here. Take a break from the road for a few days, park in the middle of the action and enjoy all the amenities the camp has to offer.

"We didn't want to leave"
"A well equipped and well run campsite with great facilities for all ages! Our 9 and 12 year olds loved the lagoon and the pool. We ended up extending our stay because we didn't want to leave!"

"Location, location, location"
"Friendliness at the reception. Easy access from the main route. Location to town, easy biking / walking distance. Location next to Pic du Midi mountain!"

"We arrived late but keys had been left and we were able to get into units right away. Stay was great! Very helpful and friendly staff!"

"Breakfast croissant onsite"
"Great quiet campsite! Fabulous chemical free lagoon to swim in. Friendly, helpful staff. Clean and tidy. Pitches looked good. Loved the breakfast croissant baked on site! Great location to explore this area from."
CAMPING LE MONLOO
6 Route de la Plaine
65200 Bagnères-de-Bigorre, France
email: campingmonloo@yahoo.com
tel: (33) 05.62.95.19.65
What's happening right now?
[powr-social-feed id=0f815f78_1542823525]